Instagram announced on Wednesday that it's adding two new modes that change how the main feed works, bringing back the much-awaited reverse-chronological view as well as a "favorites first" mode. Learn what they are and how are they likely to impact creators performance.
The two new feed options are called "Following" and "Favorites," and Facebook says they're designed to "give you more choice and control over what you see" .

In other words, the new features should allow you to avoid getting the algorithm to choose for you what you should see first and spamming content from people you don't follow because "you might like this".
The "Following" feed is very simple (finally, we might add!), allowing you to "See the latest posts from accounts that you follow, in the order they were posted."

Just. WOW!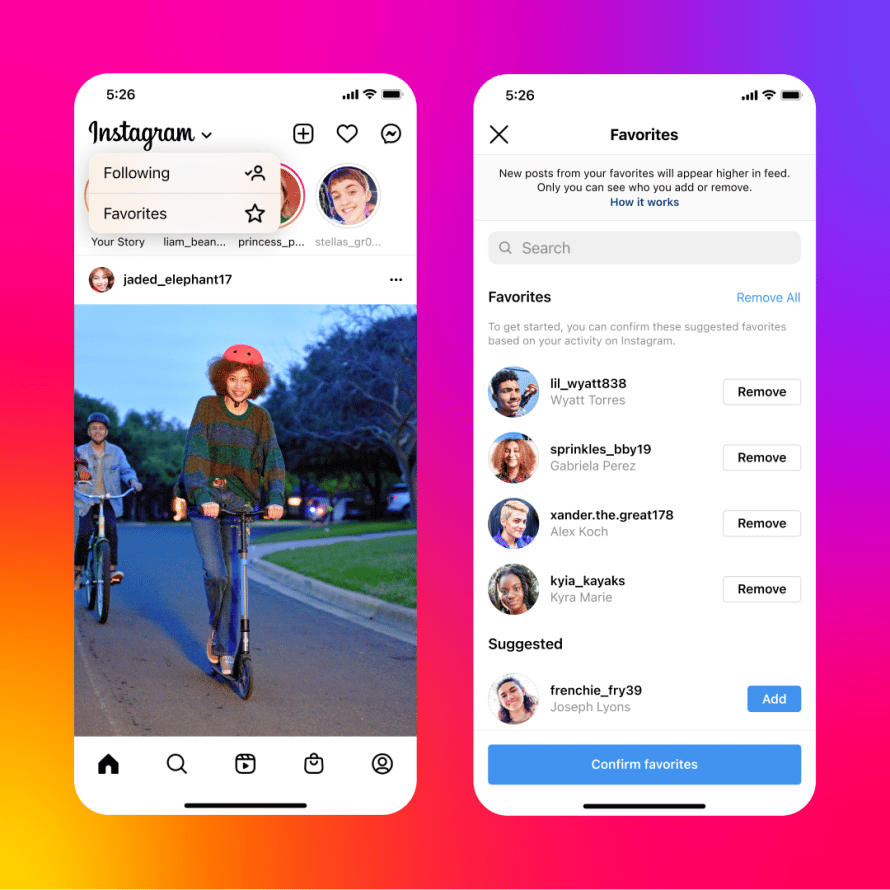 Source. Instagram

This mode should bring instagram back to the origins, when unofficially the feed was very close to be in chronological order, while de facto still being regulated by a far less powerful algorithm.
The "Favorites" mode is something new but also quite straightforward, allowing you to see content from up to 50 accounts (that you choose have put in a list) on top of your feed.
At the same time, Meta says that the standard feed will still be the default option, with Instagram head Adam Mosseri stating that "Over time, we're going to add more recommendations to your feed based on your interests."


What are the implications for instagram creators?
Hard to tell, but the ones posting more will be featured more often in Chronological Feeds (likely increasing their impressions compared to when this option wasn't available, so keep an eye on them), while with a bit of luck, some influencers might be able to sneak in the favorite lists of some of the most enthusiastic members of their community.