When it comes to digital marketing, the golden rule when deciding whether a project, campaign or channel is worth undertaking, is that the Return On Investment (ROI) should be measurable and predictable.
So whether you are planning a website optimisation project, a marketing campaign for Black Friday, or generically continuative advertising campaigns via Facebook or Google Ads, your investment should always be lower than the return you are going to get out of it.
Obviously the more the investment and return are measurable and predictable, the easier it will be for you to make the decision to get going with them, or scale your budget in the case of a paid media campaign.
When it comes to influencer marketing, however, this has not been the case for a long time, for two main reasons:
Influencers and agencies pricing is often disconnected from expected returns, rather based on vanity metrics such as followers count or having prestigious collaborations outstanding.
It is difficult to efficiently and effectively tracking conversions generated from influencer collaborations without a dedicated tool (that did not exist until recently.)
At the same time, from the influencer point of view, this uncertainty and lack of reliability when it comes to measure the results their work generated, meant that a pay-per-result pricing model was for a long time not only unpractical, but straight up bad business.
However, today it is possible to create transparent and fully measurable influencer marketing programs, and in this blog post we will explain just how.
So, what is performance based influencer marketing?
In it's essence, performance based influencer marketing is the practice of using data to create effective, transparent and fair collaborations that are measurable and predictable between a company and an influencers,
Data can help at any stage of an influencer collaboration, from creating initial trust to provide the fundamentals for a pay-per-result compensation model.

We usually consider these 3 different kinds of data to be of primary importance:
Influencer Account Data
These include audience demographic (age, sex, location), reach, impressions and overall influencer account metrics. These kind of data are excellent to create trust and expectations when discovering each other, as well as providing a baseline when it comes to decide on compensation model. These metrics are usually directly accessible directly on the medium dashboard (such as Instagram Insights), but a company can only get access to them if granted access to the influencer account (or using screenshots), or by using a platform that the influencer has allowed to extract data from their account.


Content Data
These include data regarding the individual content posted by the influencer, and can be useful to analyse if you want to be a bit more strict with the influencer and request some specific pieces of content in different placements, depending on your objective (however, we recommend always to give as much free reign to the influencer as possible when it comes to content production and placement decisions). This kind of data can be also useful if you have a right to use the influencer content in other placements you own (for example ads, website or your own feed), as it allows you to pre-test the content and use only the one which performed better in the influencer feed, saving experimentation money.


Conversion Data
Finally, we have those data that are not directly accessible through the platform native analytics tool, but require external solutions. These include clicks, landing page views, sales generated through affiliate links, UTMs or discount codes, for example. This kind of data are useful across the whole collaboration, but are critical to allow for a commission based (or pay per result) payment model, which is a fundamental aspect of performance based influencer marketing.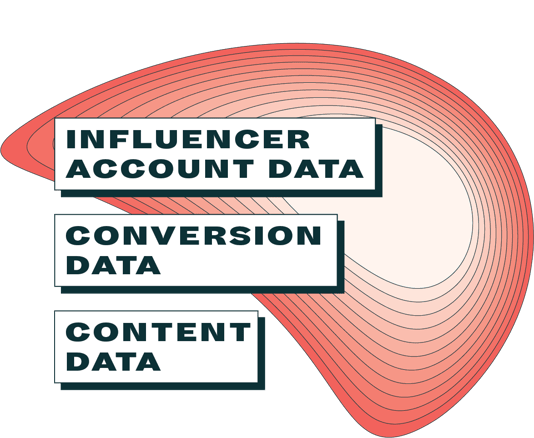 How does performance based influencer marketing work in practice?
While using Influencer Account and Content data only require an agreement between the company and the influencer and can be fairly easily achieved (although you as company will only usually get screenshots of the influencer account insights dashboard, that accounts only for a moment in time and is not updated constantly), measuring conversion data can be quite a challenge.
There's two main ways to access and effectively use conversion data:
In-house, native analytics using a mix of Google Analytics, UTM links, unique discount codes created through your webshop service provider or an external tool, and/or an external affiliate marketing tool.
Using a performance based influencer marketing platform such as Make Influence, that can substitute all of the different tools from above and greatly

simplify

the

access to clean information

rather than raw data. Some of these platforms work by installing a "

pixel

" (a piece of code) within your website that allows to

track events on the website

coming from a known source, usually a unique URL you can generate on the platform or a unique discount code. In some cases, the platform might even have a

direct integration

with your webshop provider

(shopify, magento, woocommerce etc), allowing you not to install any code on your website.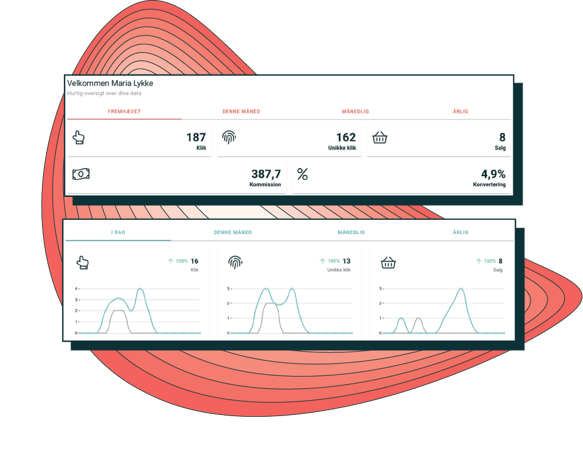 What are the benefits of in-house vs platform aided performance tracking?
The main advantage to go with an in-house solution is that you might save some money on an influencer marketing platform subscription, but you would likely spend the same amount or more in managing the different systems and integrations. Another advantage could be that you could use your system across a variety of different social media and with virtually any influencer. However, an in-house tracking system allows you to track only data on your website, and you would not have any access to any information about the influencer social account (account and content data).
In house could be the go to strategy for a small business managing only one to a few long term influencer relationships.
On the contrary, if you are already doing influencer marketing and are aiming to scale your program in scope, time and maybe across different markets, then investing in a platform is definitely the best choice.
Influencer marketing platforms allowing for tracking of performance data can help you saving significant amounts of admin time and provide more accurate data in a cleaner way that can help you measuring the impact of your program. On top of these benefits, a platform like Make Influence comes packed with a variety of different features such as influencer scouting and vetting, in app recruiting and campaign management, automated payout etc... Influencer marketing platforms almost always give you access to some of the influencer account data.

Interested in knowing more how an influencer marketing platform like make influence can help your business scale their influencer marketing program?
!3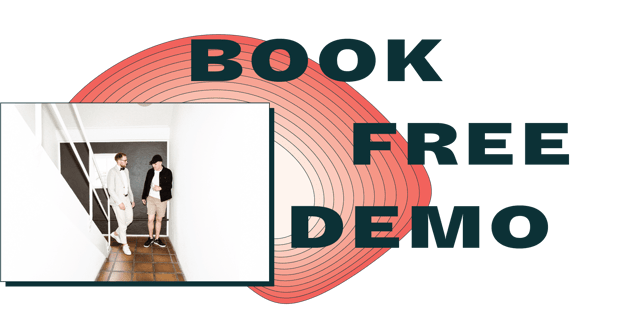 What are the benefits of using a platform like Make Influence for an Influencer?
Performance based collaborations have multiple advantages from an influencer point of view, the main ones being:
Enhanced visibility with relevant companies.
Using a marketplace increases your visibility among marketers and increase your chances of securing profitable campaigns.
Transparent and trustworthy relationships.
Granting access to your social account data enormously increases transparency and constitutes the fundaments to a trustworthy relationship.
Decreased admin work and more efficient collaborations.
If you already share your account data with your collaborators, a platform can significantly decrease administrative workload since your data are easily accessible at any time.
New revenue opportunities.
Most importantly, on a platform like Make Influence you have 100% control over your revenue stream. A reliable performance tracking tool allows you to work with a commission based payment model, where you can charge companies with either a lump sum for each conversion (impression, click, lead ) generated or a percentage of any sale that is attributed to your promotion.

At Make Influence, this is made possible by a cookie-pixel integration, that allows every session that is generated through your unique campaign link or discount code to be registered in our system for 30 days. If the user who clicked on your link ends up purchasing something in this period, the sale will be attributed to you, and you will get paid for it. For example, if someone clicks on your promoted link in bio today, and in 3 weeks ends up buying a product on the website, you will still get paid the full commission that the company has set for the campaign. If the company has set the campaign commission to 15%, then you get 15% of all sales you make.


Make Influence Bonus Advantage: Automated Payments.
One of the unique features Make Influence offers is automated payouts, meaning your commission generated through your campaigns is automatically updated and transferred to your account every month: the ultimate step to make Influencer Marketing a real full time job!
Do you have more than 5000 followers on instagram and this sounds too good to be true? See for yourself, it is 100% free to be on Make Influence (there is no limits to how many campaigns you can participate to, or how much money you can make!).